Why most of bloggers fails to make money online?
Lots of people think money making from internet is a fake or some people may thing its too tough task, which is totally wrong thing you can make more then enough of money from internet is you have right techniques and plans in right place so stop wasting your time and money in useless things and start following the core things that i am gonna describe below.
Don't hurry grab a coffee first because this post is gonna be a bit longer.
According to my experience these are the reasons why you are unable to make money.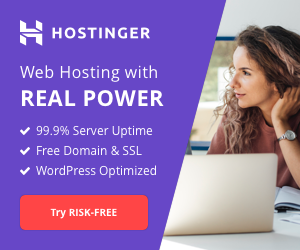 income source for your blog don't leave trying new things .You main goal should be to expand you online business and that can be done by improving number of visitors, promoting your blog popularity and improving the organic traffic from the search engine.
So, instead of thinking much about Adsense, you must start thinking about how to serve your visitors a best content. How to promote your blog and how to bring more visitors day by day? How people start following your blog on regular basis? Etc, etc…
Did you tried CPA, PPC or PPV programs?
CPA stands for Cost per Action which means you get paid if your websites visitor performs certain action on vendors page. You'll promote vendor's product and generating leads to get paid for it. This is real and very good for generating cash but its difficult if you are newbie.
PPC (Pay per click) and PPV (Pay per view) are some other ways to earn money online where you'll get paid for the referrals that will click and view ads online. You can't earn any good money through these methods unless you've a large number of referrals. So avoid wasting your time for now.
Sometimes listen others
About 1 year ago a guy asked me to give him a tips to earn money and i did exactly what he wanted i taught him a lot of brilliant ideas that i was using to earn when i was newbie and after a month he mails me that he is using something else to earn online which made me feel bad,thats not what i wanted to teach him so sometimes ignoring others may harm you so try to listen what other says ,sopy what they are doing.
Got a good method but never followed consistently?
I found another major thing due to which many blogger are not performing well is "Hurry". They are always in hurry to earn something huge as fast as possible so they try new things daily.I found they were ignoring some genuine programs like Adsense, Amazon . The main reason why you are not earning any money through these programs like adsense and amazon is not because of program but your lack of patience, hard work and consistency.
As I explained in first example, if you start to make money online blindly without learning the proper techniques there is no doubt you will surely see the failure in near time, but what make you expert is the patience,your effort and time, give your self a second chance and try to learn what mistakes you had done before and how to rectify it.
I hope these tips motivate you to make money online